Bio:
Name: Saiai du Foxx
Age: Old enough to have her second tail, but it hasn't come in yet.
Gender: Female
Looks: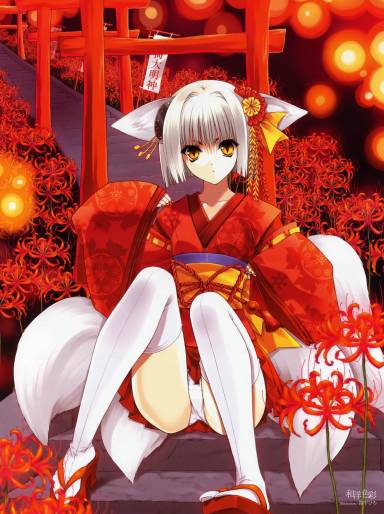 History: Heh...in the essence of time, and lazyness. this will remain empty. Fuchs and I know it, if you have any questions you stalkers, feel free to post them in the rp! Telling this history would be telling three other histories as well. Needless to say, Saiai is a very complex and rare character.
Abilities: Presence, kitsune-bi, silvertongue, acceleration.
Skills: Saiai fights mainly with her fans, using the bladed edges to cut, as well as defend. I could say more, but that would spoil the fun no?
Other: What can I say? Little saiai, has a crush, she just doesn't know it yet!